Living Waters Church Health Seminar Series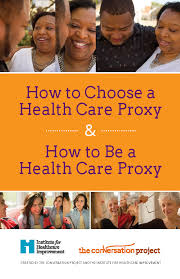 Conversations About Being Mortal Session II:
Medical Decisions Keynote Speaker: Joseph F. Fennelly, MD
Dr. Joseph Fennelly is nationally recognized for his expertise on bioethics, end-of-life care, and why conversations matter.
JOIN US
for an interactive lecture and discussion about:
Life sustaining treatments
Palliative and hospice care
How to talk to your doctor and significant others
How to choose a healthcare proxy
Shared decision-making before a medical crisis occurs
What Matters Most to You at the End-of-Life?
Date: Saturday, October 20, 2018 from 9:00am to 11:00am
Location: Living Waters Church
649 Vail Road
Parsippany, NJ 07054
Register: www.lwcnj.org/events/AH-Seminar
www.facebook.com/livingwaterschurchnj
Or contact Mary Rich at 973-626-1072
Walk-ins are welcome.
Register Here:
Advanced care planning is about being prepared for the future, no
matter what life brings. It all starts with a conversation.
Sponsored by Living Waters Church in partnership with the Atlantic Health System.