great commission fund
As the primary source of funding for Alliance ministries, the Great Commission Fund (GCF) is one of the most effective ways for you to become an active participant in God's plan to reconcile all peoples to himself.
When we join together and give, we support and equip a team of workers who are fully committed to caring for the physical and spiritual needs of lost, hurting, and disenfranchised people.
market street mission
Since 1889, the Market Street Mission has been reaching out to the poor and needy in Morris County. The Market Street Mission assists individuals to overcome homelessness, addiction and poverty through a life centered on Christ.
Pastor Pete's programs for the men at Market Street include a weekly teaching of classes on 'Christian Doctrine' and a personal training of the men through a weight lifting program called "The True Strength Club." The men are taught the principles of physical and spiritual strength.
Pastor Pete also works with interns to incorporate them into the life of the local church through a 'Pizza and Bible' discipleship program. He also organizes an annual powerlifting meet hosted at the Mission on the last Saturday of every April.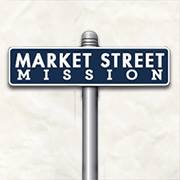 new york city relief
We volunteer with New York City relief on a regular basis, joining their teams on the street of Newark, New Jersey.
New York City Relief is BOOTS ON THE GROUND in the poverty stricken area of New York City and New Jersey. They lead an army of volunteers, 7,000 strong. They take poverty, addiction and despair head on. They go to the front lines of critical need, bringing relief and compassion to those falling through the cracks of society. The help they bring is many times the difference between life and death for these most vulnerable people groups. They don't just give a hand out, they also give a hand up by connecting the suffering to vital resources that can turn their lives around. Shelter, medical care, addiction recovery and job training are lifelines to many who are sinking. Their strategy is compassion and our mission is life transformation.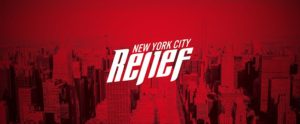 At First Choice, our desire is to provide hassle-free, no-cost services in a convenient, confidential atmosphere. We provide specialized medical services including: pregnancy tests, ultrasounds, STI testing & treatment, confidential counseling services & education. No woman leaves our centers without the help she needs to make an informed choice. Since we do not charge for our services, we do not profit from your decision.
For more information, visit www.1stchoice.org