We've Moved Online. Get Connected Today!
This week's live service will be indoors.
Masks will be required!!!
Watch Us Sundays At 10:30AM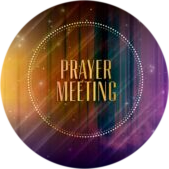 Wednesday Night Worship & Prayer
LIVE on FaceBook LIVE @ 7:00 PM
649 Vail Road
Parsippany, NJ 07054
973-515-0400
Pastor Mike will be teaching us from
Read the chapter this week so you can be more familiar with the text.
We know that the Coronavirus (COVID-19) has continued growing in concern and is on the top of everyone's minds. We recognize that this outbreak is real and causing anxiety in our workplaces, schools, homes and our day-to-day activities. Even in the midst of unknown fears we are promised peace in our anxiety, "Do not be anxious about anything, but in every situation, by prayer and petition, with thanksgiving, present your requests to God." (Phil 4:6)