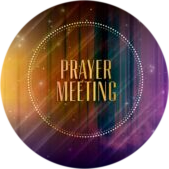 oin us for prayer each Wednesday evening as we seek the Lord together. All are welcome to attend. Bring a friend.
Where: LWC Fellowship Hall
Time: 7:00-8:00 PM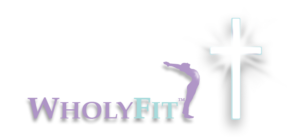 Classes Are Monday's at 7PM
This is a free class and is offered as a ministry of Living Waters Church
Join us every Monday from 7-8pm for as we exercise and stretch through the Scriptures.
Certified WhoLyFit trainer, Lisa Pfaff, will be leading us.
Lisa Mauriello-Pfaff has been a member of Living Waters Church for 5 years and a devoted Christian and follower of Christ her whole life.

She is a wife, military mom, and proud grandmother, along with being an entrepreneur.
She has been involved in the nutrition and fitness world since 2008 and secured a third place win at the John Kemper classic bodybuilding show in June 2015.

Her greatest passion is Jesus and loves to travel the World to see all of His magnificent
creations; big and small. She has been to 9 of the 50 states. Worldwide; she has visited
Belgium, the West Indies, U.S.V.I, Mexico, Jamaica, Grand Cayman, Turks and Caicos,
Bermuda, Bahama's, Dutch and French Caribbean Islands. Looks like she really likes the
beaches, oceans, and seas.

Her most recent accomplishment was becoming a Certified WhoLyFit instructor and has brought this beautiful mission to Living Waters Church.

WhoLyFit is a Christians alternative to yoga for Christians and Pre-Christians. Lisa teaches the fundamentals of why yoga is dangerous for Christians to practice, and gives genuine instruction founded on how the body works through biomechanics, physiology, flexibility and strength training. She accompanies all of this with Scripture from the Gospel of peace and teaches how and why we should all take care of the human body which houses the Holy Spirit.

She continually emphasizes to Christians that every move we make (stretch and movement) is dedicated to glorifying God.